November 30, 2017
Donation of a DogWatch Hidden Fence to the "Silent Hero" of Ohio State University terrorist attack…but you can help too!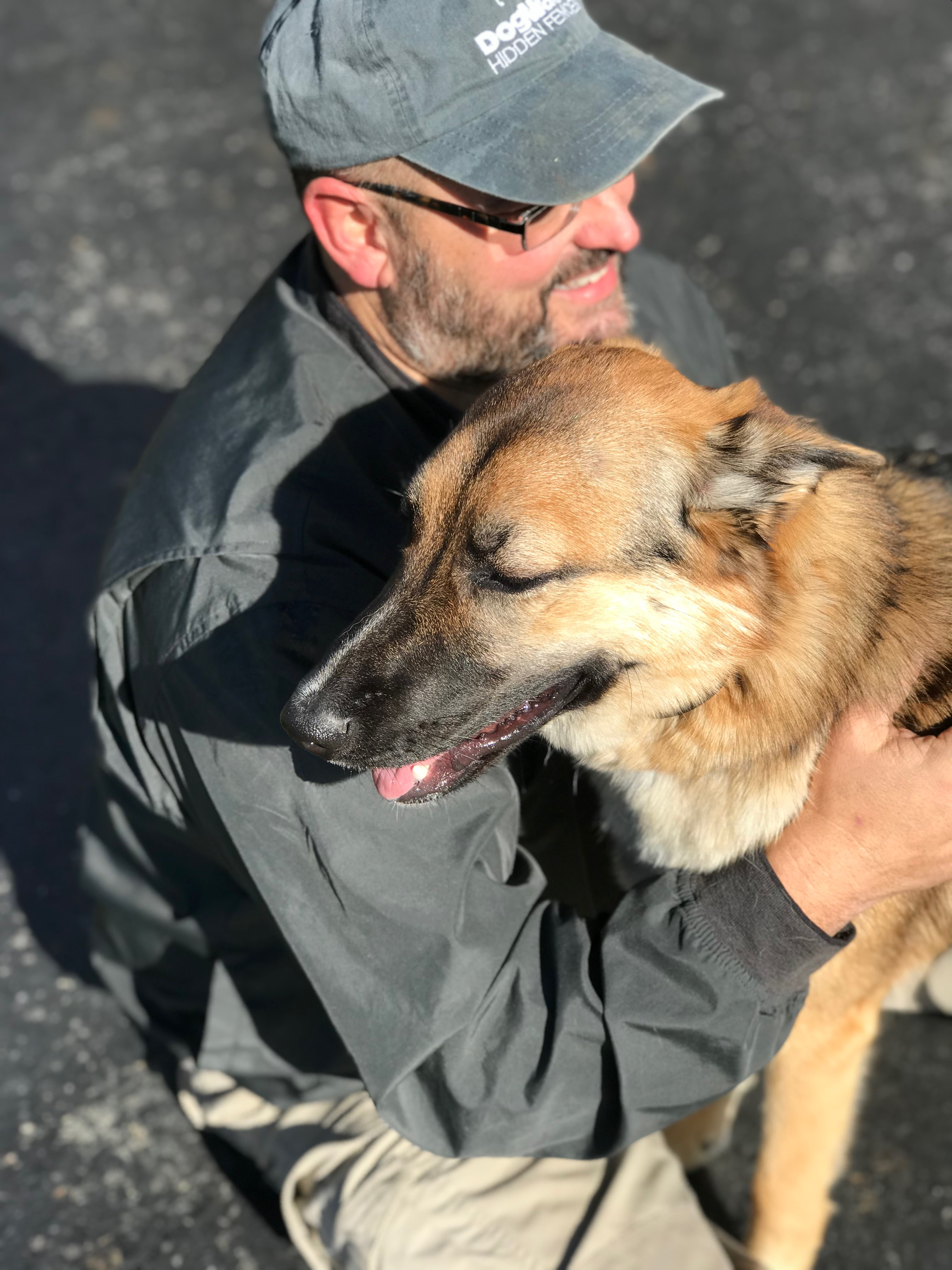 Last week, we were given the most AMAZING opportunity to do something great for a very deserving family. We were lucky enough to be able to give Bandit a DogWatch Hidden Fence due to the heroic actions of his owner, Theron. Theron Ellinger was the security guard at OSU that was struck and injured by the OSU student who drove his vehicle through a crowd of people and exited the vehicle with a machete intent on harming as many people as possible. Thanks to Theron, who was able to radio for help despite being injured, casualties were kept to a minimum.
This silent hero has been out of work since the incident a year ago due to his extensive injurjies. His neighbor put out a plea for an underground fence and obedience training for his dog, Bandit. We were blessed beyond measure to donate a fence to this so deserving family. Plus, the DogWatch dealer to the North of us, Bobbi Paul of DogWatch of North Central Ohio, donated boarding and training while Theron undergoes yet another surgery to help repair the damage done that fateful day. Thank you, Bobbi, for your amazing generosity.
Below are some pictures of Pat and Steve getting Bandit's DogWatch Hidden Fence installed. These are such good people that could use your help.
Please consider a donation to help cover medical bills and living expenses for this family that helped to save so many lives despite being critically injured himself. We hope to help them at least meet their goal of $2000.